It was great timing that my sister, Clarissa, and my niece are both in town this weekend from Singapore. There's a nice Halloween celebration in my condominium block and it would be great to have them over. Thanks to Helen, my husband's dear sister, Bella had a nice fairy costume to wear. It was a good thing that Alessi also had a fairy costume so the cousins had a unified theme. *wink*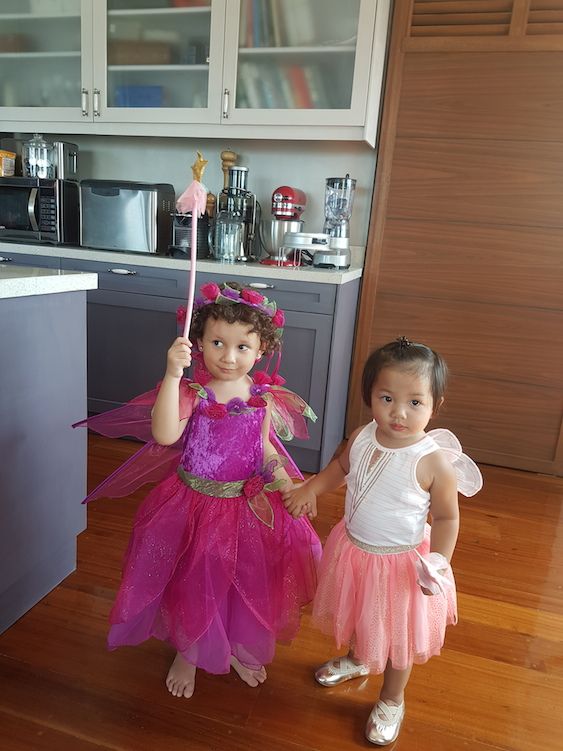 all dolled up and ready to hit the Halloween festivities!


We had a fun-filled afternoon. The kiddos had a ball going through the activity booths, getting sweet treats from the baskets scattered on the great lawn, colouring on the drawing wall, watching the games, running around and playing in the newly-opened playgrounds.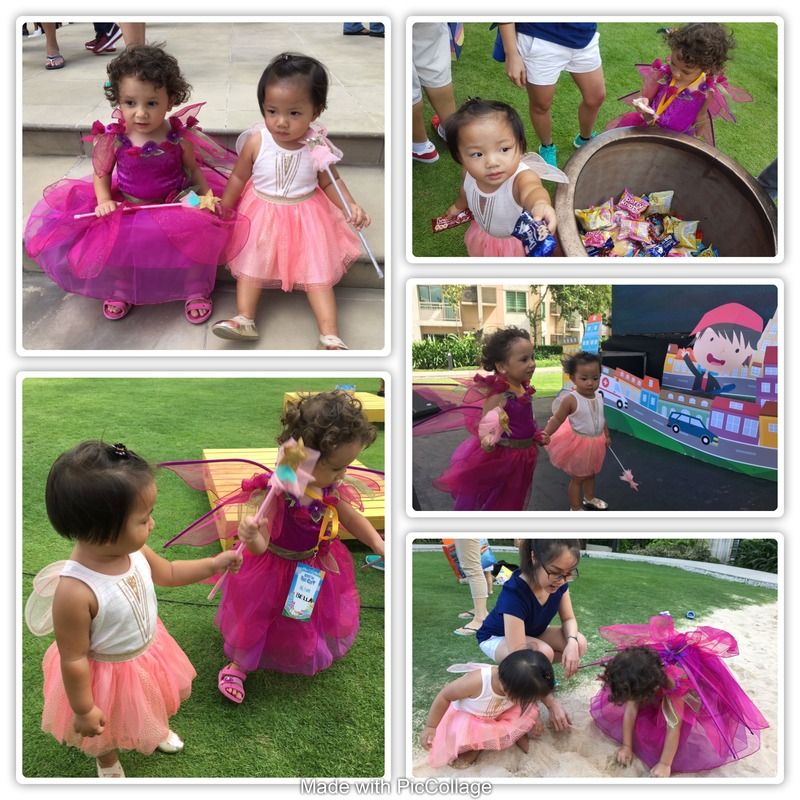 cousin love!


It was so tiring chasing around and watching over the 2 younglings. Clarissa, Bea and I had to take shifts babysitting as it was really tiring. Up to now, I can't understand where their energy comes from! Hahaha! However, seeing them so excited and so active was worth all the effort. We're not really complaining here. :)





my happy little fairy :)


Anyway, Happy Halloween! :)