What an amazing weekend for Team David's Salon! 8 girls (Jenny Guerrero, Amale Jopson, Kriska Sto Domingo, Vany Bandoy Hans, Nina Dacanay, Popo Remigio, Jacq Tan and I) raced the 5150 triathlon in Bohol and Andrea Calleja raced the New York marathon as prep for the Singapore Standard Chartered marathon in December. :)





Team David's Salon represent in Bohol!


I spent the weekend in Bohol and raced my first olympic-distance in 7 years. It was painful as I barely had any run training and just crammed my way through the swim. I only managed to finish 4th in my age group but it really didn't matter. I came to this race without any expectations and I came back with so much more. Spending quality time with my team mates was just amazing. Ending the race with 5 podium-finishes with Jenny defending her title as the fastest Filipina was icing on the cake! Andrea also finished her marathon in great spirits and looks ready than ever for the Singapore marathon in December.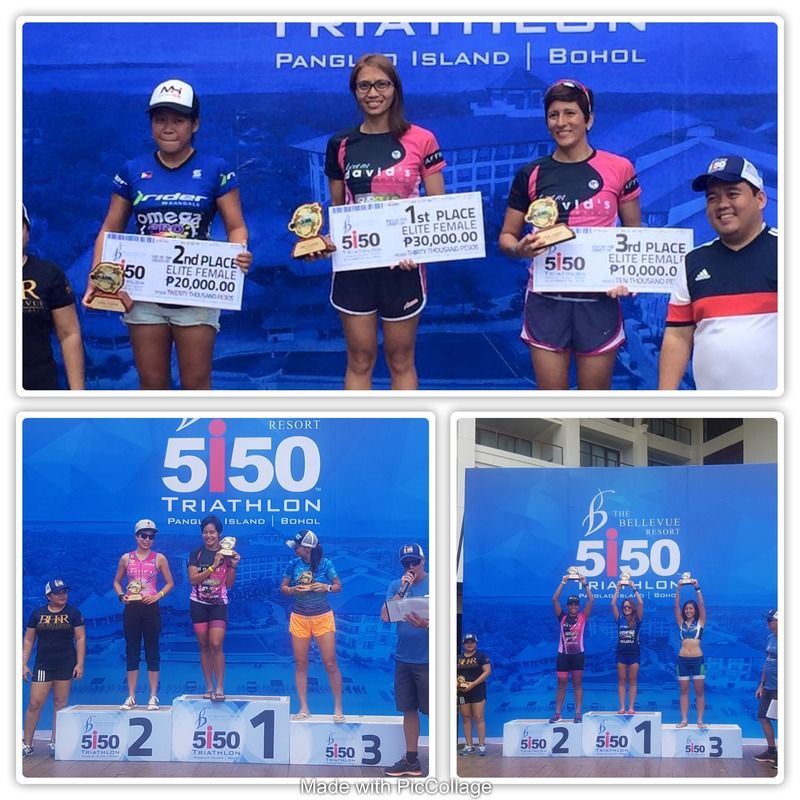 5 podium-finishes :)


I am humbled and inspired by my teammates and all those who finished strong! I might give this "triathlon thing" a try again next year. ;)

Thank you to Ms. Jola Gonzales for taking care of us and for spoiling us as always! Thank you to the race organizers and to our sponsors: David's Salon Inc., Jeunesse Anion, SM Surplus Shop, High5 Sports Nutrition, ABSCBN Sports Action, Beach Hut, Funkita, Tritech Bikefit Lab and Catlike Philippines. :)