As some of you might know, we have already announced the entry of the first ever mixed relay team from the Philippines to join Race Across America, known as the toughest bicycle race in the world. Vany was nice enough to start the team blog that will hopefully document our journey towards our goal of finishing this epic race. The blog can be found HERE. Below is a brief introduction of my better half, Colin Anthony Pearson. :)

Prior to meeting me, he was a serious road racer (and multiple podium finisher at that!) based in Singapore who has never even done one audax ride in his life. I knew he was for keeps when he started riding the audax rides with me and when we both finished the 1,200 Paris Brest Paris in 2011. I am definitely one lucky duck!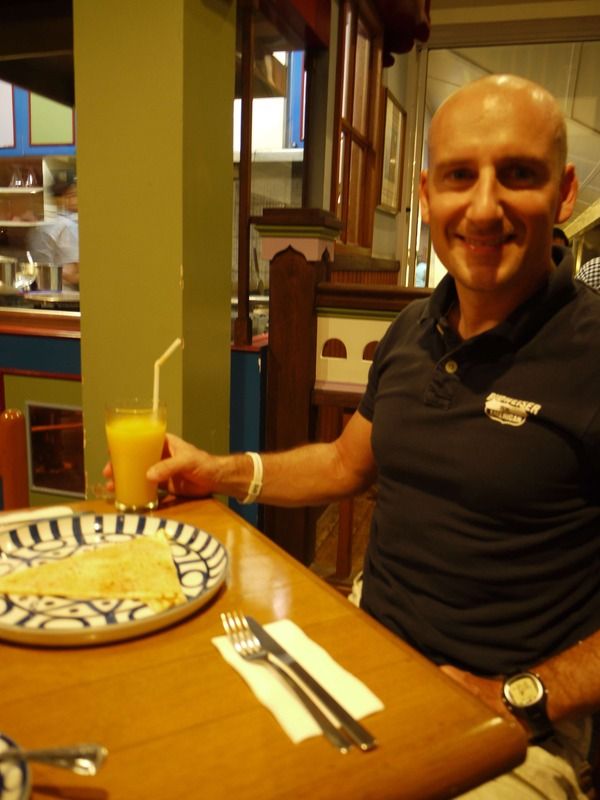 Colin is a 46-year old British national, married to Carmela with a 3-year old daughter, and has lived in Asia for 17 years.
Colin is orginally from Derbyshire, England. After graduating in Information Systems, he started work for Credit Suisse, London. Moving to Singapore with Credit Suisse in 1999, then Manila Phillippines in 2014, with Deutsche Bank where he's the Country IT Manager for Global Markets.
He has been cycling since he was 11 years old, where he first joined the Bolsover Wheelers, which exposed him to tour riding in the Peak District and then later racing across the country… everything from 5, 10 and 25 Mile Time Trials, to city centre Criterium racing. Ever since then, cycling has been very much a big part of his lifestyle.
Colin's Athletic Background
2016: Finisher Gran Fondo Marmotte, France
2015: Super Randonneur, Philippines
2012:
- Finisher Tour of Matabungkay
- Finisher Vuelta Dagupan
2011: Finisher Paris-Brest-Paris (1,230km cycling race in France)
2002-2010:
- Finished 8 5-day cycling Tours, Tour EGAT, Tour of Thailand, Andermans Tour with multiple podium finishes
- 5th Singapore Nationals Road Racing series
- 1st mixed 40km Timetrail
- 1st all mens relay 50.1 Triathlon
- 1st all mens 40km team time trail
1987: Finisher Bolsover to London Towerbridge(180miles)
1985: 3rd BWCC Road Race – Bolsover to Cleethorpes (69miles)