We just got back from 4 amazing days in El Nido. I wanted to treat the husband and the little one to a vacation that they won't forget and this trip definitely nailed it. I wanted to thank my husband for tolerating my cycling madness. It's not easy being married to someone like me who tells her husband after a stressful day at work, "honey, you better shape up as i have just signed us up for Race Across America." *wink*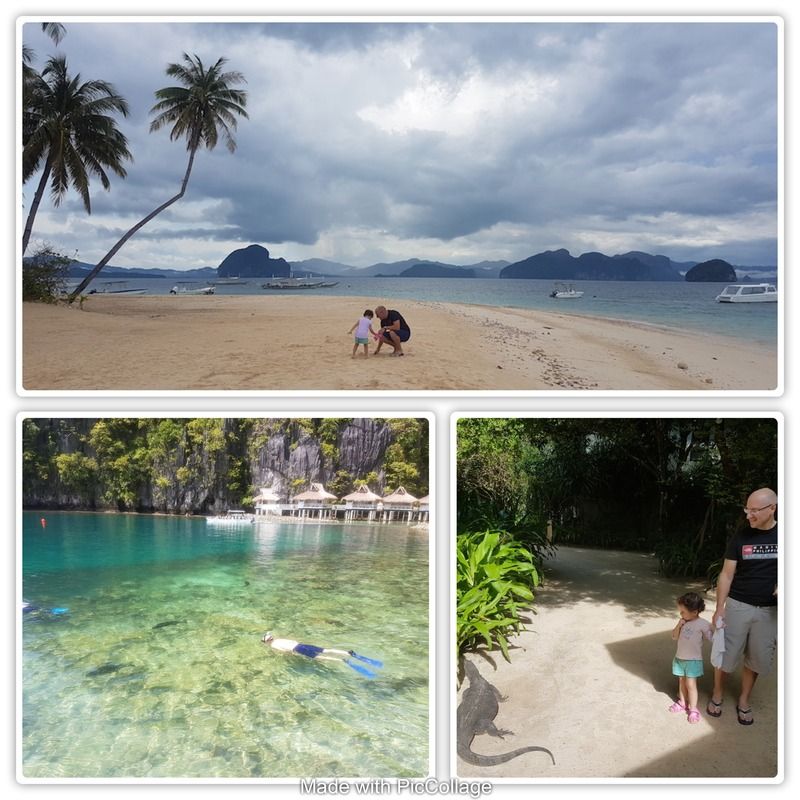 beautiful El Nido!
On a more serious note, I have been wanting to show my husband how beautiful Palawan is ever since he decided to move to the Philippines from Singapore. It's been pretty hectic the past few months but I made it a point to schedule this vacation this month. I wanted to reward the husband for a job well done in delivering one of the biggest global projects of Deutsche Bank this year. He has been working very long hours and I've seen how dedicated he is to his work. On days when he's not working, he makes sure to spend it with me and Bella.
the little one and me in Funkita!
It was perfect timing when I received an email from Vany regarding a big promotion extended to the French Chamber of Commerce regarding packages and discounts for the
El Nido Resorts in Palawan
. Last time I was in Palawan was 10 years ago and I stayed at
El Rio Y Mar in Busuanga
for 4 amazing days. Anyway, I immediately booked a 4-day package at
Pangulasian Island
, the eco-luxury island resort in Bacuit Bay, El Nido.
melts my heart... daddy and bella bonding :)
Pangulasian Island didn't disappoint. We love all the activities, the service and the details in the resort. We were upgraded from the Canopy Villa to a Beach Villa (Thanks to the French Chamber!) with our very own beachfront. There were a lot of things we did... the Lagoon tours, the sunset hike, walking around El Nido Town, island hopping, feeding the Jack Fish in Miniloc Island, snorkelling and many more. The 4 days was just perfect as we got to do all these activities with so many time spent just bumming around, sleeping in, napping, lounging by the pool and just killing time by the beach. What's great about staying at Pangulasian is that the food is amazing and it felt so exclusive that we barely saw other guests during our stay there. Peace and Quiet.
family time!
We bonded a lot as a family which was the main objective of this trip. Bella was so excited to play on the beach and in the pool. The resort provided her with so many toys that kept her so busy. She enjoyed walking around and bumping into the big monitor lizards. I was quite impressed that she wasn't scared of them at all. She loved playing with the sand and chasing the small crabs running around. She had her fair share of "daddy time" and "mommy time". Colin had a ball snorkelling and was so impressed with the diversity and the abundance of sea creatures he saw. :)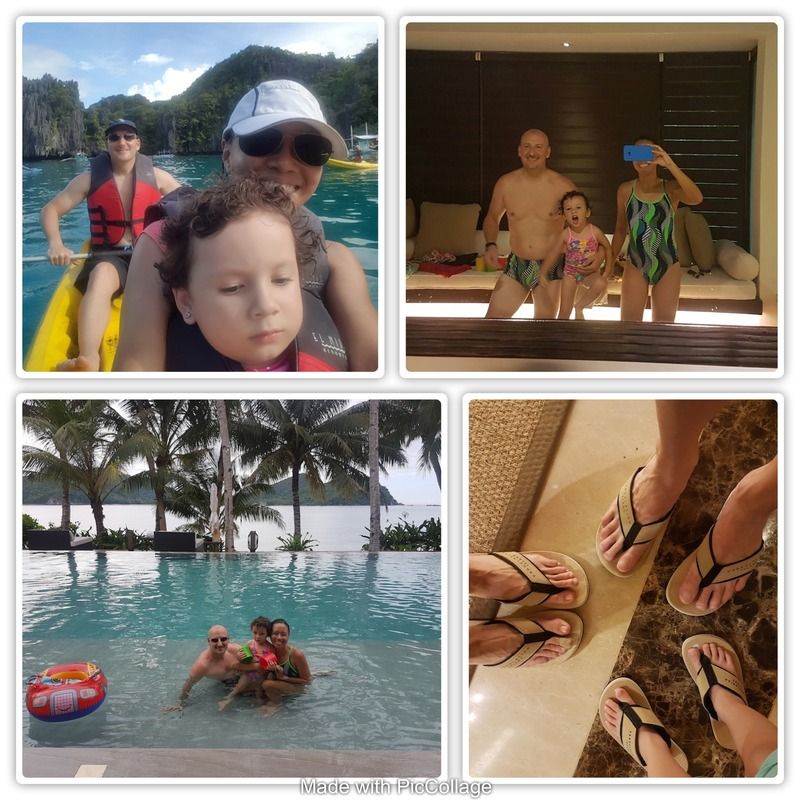 family time take 2!
Now that we're back in Manila, I can't help but look forward to our next beach trip. It's been truly amazing just to be away from the chaos in the city and the daily grind. I am truly grateful for the gift of family and I am definitely looking forward to our next family adventure. :)